Nothing like sitting in a chemo chair less than 4 days after snorkeling with beautiful fish in tropical waters for a big dose of reality. Don't get my wrong, I am grateful that I have a medical team that supports my wild ambitions of traveling and seeing as much of the world and as many beautiful places as I can before my ticking clock decides my time is up.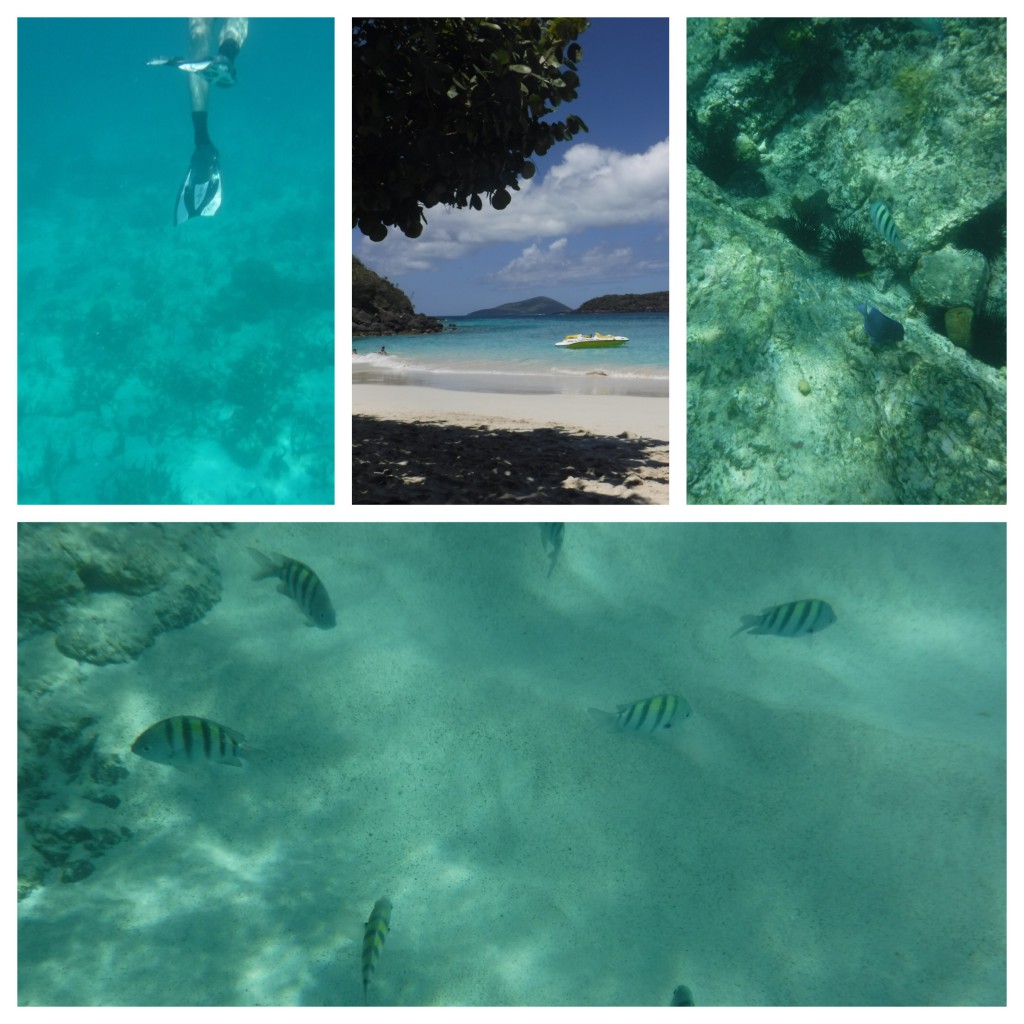 I flew home Tuesday evening. After we loaded onto our plane in Atlanta the pilot announced a MINOR snafu, we were missing the copilot and they could not be found. They tried to get someone on board who was deemed not ready to fly by the people in the towers with the power and we had to wait for them to call in a pilot, for them to drive to the airport, get through security and board the plane. They kept us on board while we waited (I imagine rounded and re-boarding everyone could take longer than the hour it took to get the pilot, but the couple behind us decided to have a marriage meltdown, I had to plug in headphones and hum to myself. Mike doesn't love flying, but puts up with it for me and he managed to remain quite calm. If only we could afford the first-class or upgraded seat lifestyle – ah well, I just want to travel!
We got home to find that there was yet again, inches of snow on the ground at our house. My bone pain blew up the moment the wheels hit the runway. I don't understand why I am in more pain in the bitter cold. Maybe it is all in my head.
I enjoyed my time away from social media. Partially because I chatter a lot about breast cancer in my circles and I truly took a break away from breast cancer. Mentally and physically in many ways. I definitely had recovery days after snorkeling or the beach – but the luxury of so much time allowed me to not have to push myself too hard. Plus we had our own little pool to lounge in on the "off" days.
I had a couple of appointments scheduled Wednesday, but they were palliative care and social work – so not make or break treatment. My jet lag won and I stayed in my pajamas. I couldn't drag myself to the hospital after a long day of travel.
Thursday was about as uneventful as appointments go. My oncologist was sweet and was telling me about some conversations/conferences she had attended (they had met with the Emperor of All Maladies Author) she knows I geek out on this stuff, so it was fun to chatter about. We planned when I would do my next PET-CT (the day before my next infusion).
April is the big time. PET-CT for the full body to see how I am responding to all of my treatment in my body – if my tumor markers are indicative of results, we should see some improvement. My brain MRI on the 19th and meeting with my radiologist to determine the next round of brain radiation (which will impact my chemo schedule most likely – boo). More chemo, more chemo… we don't have a plan on when we will stop chemo this time. We do it as long as me and my body can handle it and as long as it looks like it is working.
Luckily because I have the ability to rest and my husband doesn't mind the look of a bald woman in pajamas (at least he lies to me good eh?) I lead a pretty good life. I save my energy for things I want to do and rest when I need to.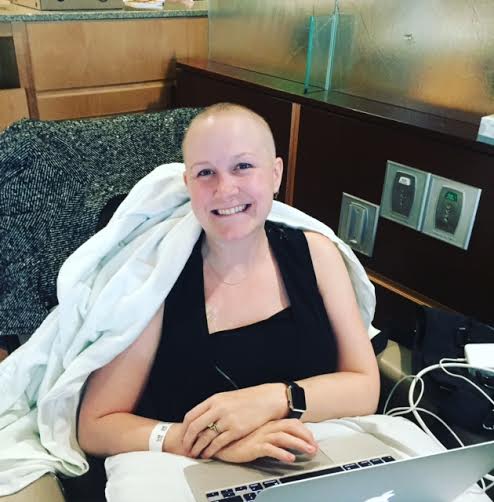 My white counts didn't bounce back as well as they should have after my last infusion (having had the Nuelasta shot). My oncologist mentioned that Nuelasta now had a self injector that would give me the shot at the optimal time and I got the bonus of not dragging myself to the hospital on the day after chemo. My insurance approved it, so I got to try it out. I haven't gotten the injection yet (it is scheduled for 8:20 PM tonight, eeep). The needle already got me right after they put it on, it then puts in a little rubber needle that stays in place for when the meds go in 27 hours later. Pretty spiffy, I loathe to see what this costs my insurance knowing what the shot costs.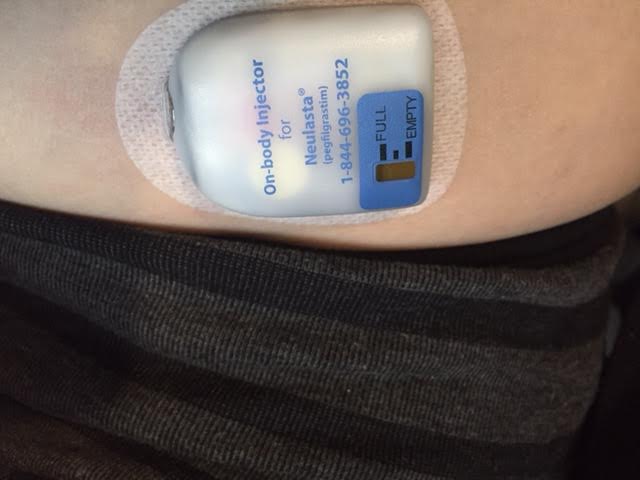 My time away from social media caused me to miss the conversation that Jennie talks about, she was given as seat at the NBCC table where they spoke about Deadline 2020. A deadline that hopes to stop breast cancer, but has no plans for those of us that have stage IV breast cancer. Jennie describes her experience well in her blog post on her breast cancer blog, I urge you to read it. This is just not ok.
I had also signed up with Little Pink Houses of Hope awhile back and found out we have been accepted to stay in Key West in June. So if everything works out, I will be running off to more beaches, snorkeling and palm trees here really soon!