I love monthly surprise boxes, it is like Christmas every month. I have signed up for various ones to fit my hobbies and passions – and there have been some I have on my "I want to try those boxes later" list (otherwise my house would be bombarded with boxes and my wallet very empty!). I may or may not have signed up for some dog toys to show up for a couple of months to help entertain our busy house of barking creatures today…
I don't do a lot of product-y things on this breast cancer blog, unless someone contacts me about something I genuinely think is interesting or would like for myself. When the founder, Kimberly, of the Treatmint Box contacted me and offered to send me a box and give me one to give away to a reader I checked out her site. I thought it was a pretty fun idea and loved the quality of the gifts! It is a care package that comes in the mail monthly (based on your subscription) filled with goodies a cancer patient would want/can use. A nice little pamper package.
Right now they have subscriptions for adult men and women and have ones coming soon for kiddos.
I got my box in the mail today, and it featured Caroline Gardner stationary! This fits a few items on my list (I have some letters I marked that I need to write). A lovely pen and case, mirror, hopeful saying – all in one lovely box.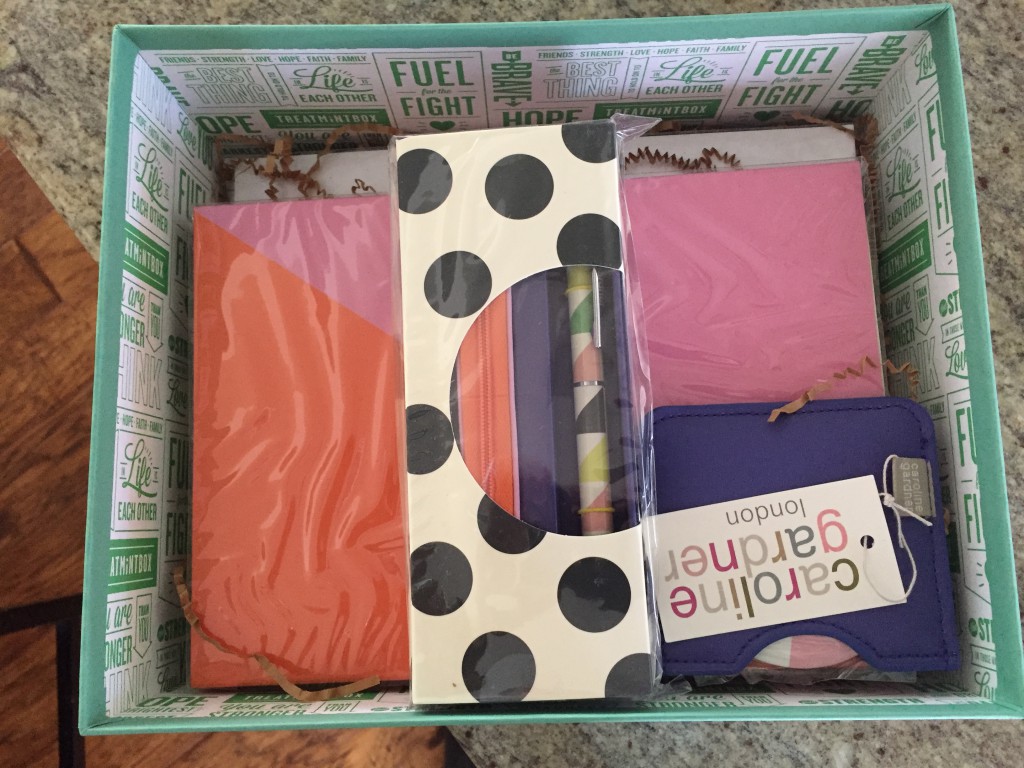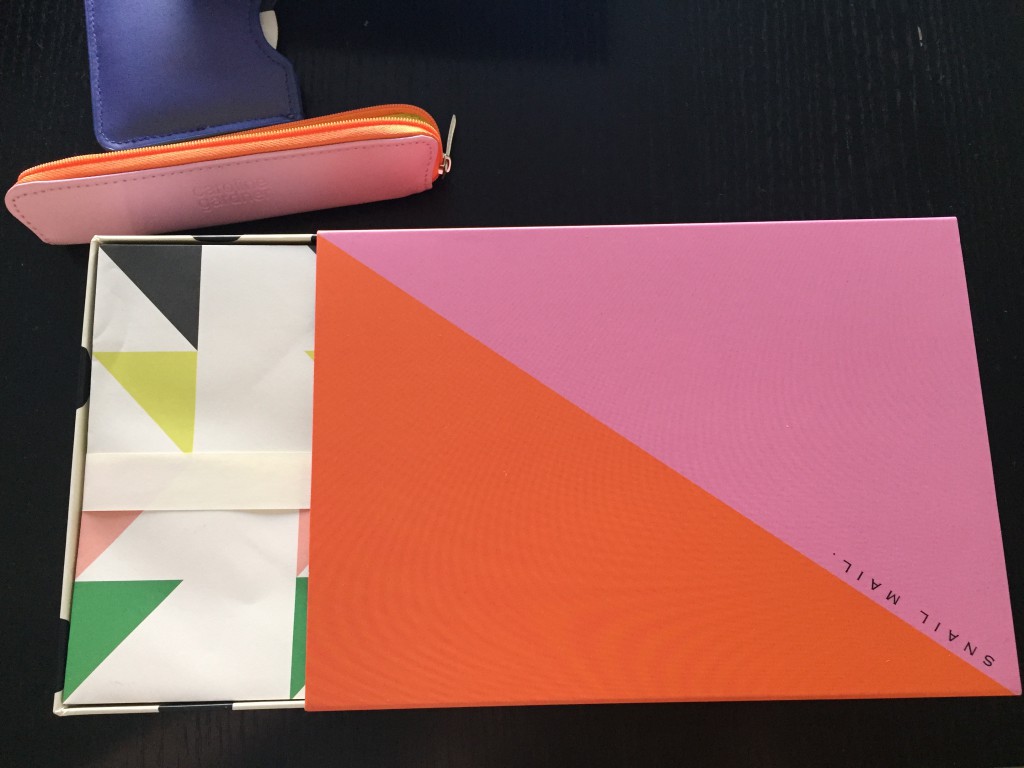 You can enter to win a box in the Rafflecopter entry form below. Contest ends Saturday, December 26, 2015! You can keep it, give it away. It is yours to choose! It may not be the same box I received – check out the goodies they have had in the past at: http://www.treatmintbox.com
a Rafflecopter giveaway