About Mandi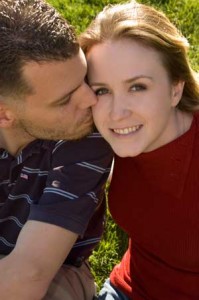 My name is Mandi and I was diagnosed with breast cancer, on December 30, 2010, the day before my thirty-first birthday. I found out that I had stage IIB breast cancer. I am married to the most amazing man in the universe, Mike (my ode to Mike). I am a marketing professional and a bit of a workaholic. I am also a proud dog mom of two pooches (a.k.a. no "real" kids).
I am recording my experiences to hopefully help others through their breast cancer treatment. I am also using this blog to keep friends and family updated on the progress of my treatment.
I decided to call this blog "Darn Good Lemonade" because one of my initial responses to this ordeal is that I better learn to make darn good lemonade now that life has given me a pair of lemons.
If you want to read this blog from the oldest post forward check out the timeline page, where I list all of the posts in chronological order.
If you would like to get in contact with me, please email me at: