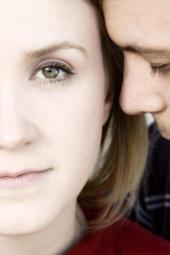 It has been almost a month now since I lost the most precious thing in my life and it feels like yesterday. Loosing someone you spent almost every day with for the last eleven years is harder than I had ever imagined. Mandi and I would talk occasionally about what would happen if this day would come but honestly, I refused to imagine that someday my beautiful wife would no longer be by my side. But here we are, the thing I tried so hard to not think about has arrived. She is gone, and some how I have to learn to accept Mandi is never coming back. I am not sure I will ever accept it but one thing is for sure, I will always love her.
The first few days after I lost Mandi I was in so much shock that it did not feel real. I felt like I was stuck in some terrible nightmare, and it was impossible that it was reality. I kept telling myself I was going to wake up and Mandi would be there to comfort me. After a few days it hit me, this was real, I am living my worst nightmare. I have never cried so hard in my entire life, it just would not stop. I cried so much that I actually got dehydrated and ended up getting a massive headache that lasted for days. It never occurred to me that you can actually cry so much it makes you sick, now I know. I still cry every morning when I wake up, randomly throughout the day, and right before I go to bed. I have always had trouble sleeping, but now it is nearly impossible to get my mind from racing. All I do is think about her and the things we have done together.
Mandi was beautiful inside and out, and I was the luckiest man in the universe to have her in my life.
I tried going back to work after a couple weeks and all I did was struggle to focus. Fighting a constant fog that seems to consume my mind, lost in a sea of darkness. Work was an attempt to get myself out of the house and try to stay busy but it had no impact to my depression, it just added to my anxiety. I felt like I was not being productive and just bringing sadness and despair to my employees. Everything I have read tells you to keep yourself busy, but honestly I should have given myself more time. If you loose something or someone special in your life, give yourself the time you need. Rushing things in an attempt to make the grieving easier will just delay the inevitable. You cannot stop the pain, you can't run, you can't hide, it will find you eventually. And trust me, it's better to be at home or with people you love when it does. Hiding in the stairwell or crying in a bathroom stall at work just made me feel trapped and alone.
I managed to see Lisa who was Mandi's social worker and she arranged for Dr. Buys to see me which I was extremely grateful for. Dr. Buys was Mandi's favorite doctor hands down. Mandi would often refer to her as, "The cutest oncologist in the entire world". I have a large amount of respect for Dr. Buys as well, she is one of the most caring doctors I have ever met, and she is also very good at what she does. I might add she is also incredibly busy, so I was honored that she was willing to carve out some time in her day to see me. While I was there all I did was cry, I cried hard but somehow this time it felt better. They reminded me that Mandi was in a lot of pain, and that she is not in pain anymore. And while this was sudden and will be hard for me for a long time, Mandi did not want me to see her deteriorate. Even though I was willing to stay home and take care of her so that she could avoid having a stranger in the house while on hospice, she fought the idea from the beginning and even opted for another round of chemotherapy the last time the doctors brought it up. Mandi was not going to give up any chance to slow down the cancer so that she could spend more time with the people she loved.
The last few days I have been trying to move bills, insurance, and other things in to my name and it has been a challenge. It reminds me that I no longer have Mandi in my life, our names have been together on things for years and them removing her from simple things like car insurance feels like I am removing her from my life. Needless to say, I had to put some of them on hold as it is just too hard to swallow right now. Not to mention they all seem to make major mistakes with what seems to be a simple task. Mandi used to put the little stuffed animals I would get her on my pillow when I was having a bad day. So naturally I have them positioned around me when I try and sleep which helps a little, but it also reminds me how much I miss her. It's strange how all the little things she would do seem to hit me the hardest, but those are the ones I cherish the most. Mandi was incredible at making my stress go away, and not having that anymore is devastating.
Mandi took incredible care of me, no matter how sick she was, she was always on top of the things I struggled with. Some of those things included bills and financial planning. I haven't had to worry about making sure the bills were paid for over ten years now. Mandi was good with money where I was not, and I was ok just handing my check over so that we could save for the things we wanted most in life. Mandi knew I was going to struggle if she didn't help me plan somehow, so it wont come as a surprise that she left me a document with how and when everything is paid including ways to manage my finances. She was always taking care of me, even with her gone she is still taking care of me.
I have had a lot of really good friends and family helping me with getting things organized and food in my belly. Mandi would kick my butt if I went back to starving Mizzle, so I have been forcing myself to eat. Having people drop off amazing food makes it difficult not to eat luckily. Seriously all the food people have brought over has been delicious, it even comes with the occasional beer or two as well. I don't know what I would do without all these amazing people in my life. They have been helping me organize pictures, planning Mandi's Celebration of Life, writing Mandi's obituary, mowing my lawn, pulling weeds, planting flowers, doing laundry, fixing my sprinklers, cleaning my house, getting me books to help with my grieving, and making sure I am not alone. I am working on something to say thank you to all of them, but its going to be something special damn it.
I find myself trying to fix and preserve all of the things Mandi enjoyed lately and it has been somewhat therapeutic. I cleaned up and dewinterized the RV aka "Fifi" and will push myself to take it out soon. I have repainted and restored Mandi's favorite fire pit to it's original glory. It was left in the snow the last two years and took a beating, it was breaking my heart seeing it fall apart and I wasn't about to let one of her favorite things get destroyed. The fire pit looks just about brand new again, she would of been super happy to see it all fixed up. She loved drinking wine and relaxing by that fire pit watching the stars and mountains. Next I will be doing some minor repairs to the walls where paint has chipped in the house, and all the little things that needed maintenance Mandi wanted done. I am also working on getting some of Mandi's ashes turned in to a diamond. I did a bit of research on this and managed to find a good place that does it. She mentioned in her final wishes she wanted to have some of her ashes turned in to a stone or a diamond. I found a place called LifeGem that does just that, and it will give me a piece of her that will last forever. If you are curious I went for the blue diamond. Her favorite color was purple but since they don't have purple diamonds, this was close enough. I will share photos of it when it arrives, should be about six to eight months they say.
I have also started planning ways to get The Mandi List completed. It is going to take me some time to get them all done, but I am going to get every single one of them completed. I recently took some Gatorade and Gummy Bears to all the people in the infusion room at the Huntsman which was an item on The Mandi List. I was extremely emotional that day so I ended up leaving them with the nurse so I didn't upset anyone getting their infusion. At some point when I am more stable I will be volunteering at the Huntsman. Possibly handing out treats and drinks, or sitting with someone that is getting chemo and reading them stories, or just listening to them talk. I have been in the infusion room with Mandi and have seen a lot of people getting infusions alone, and it is heartbreaking. No one should ever have to go through chemotherapy alone.
I am also talking to people about organizing some event to raise money for METAvivor every year. My first thought was doing a race similar to The Race for the Cure, but the more I think about it when you are dealing with metastatic breast cancer the last thing you want to do is run, let alone go on a long walk. I have some ideas like a type of art or music festival where all the proceeds go to METAvivor, and I am open to suggestions. I want this to happen, I am going to help fund research for this disease one way or another. For Mandi and all the other wonderful people out there dealing with this destructive force, I will find a way to help.
I want to thank everyone for sending all the love and support my way, there are so many amazing people in this community. I loved Mandi more than words can describe and having so many people reach out to me and share their stories has been very heart warming. As promised, I will stay in touch and continue blogging. I am starting to be able to respond to people's comments now, where before it was incredibly painful. I am so grateful for them and will work on answering questions and replying moving forward.