Recent Posts From
All Categories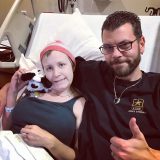 One of the things I never wanted to be tied to was an oxygen machine. Which...
Popular Posts
This Month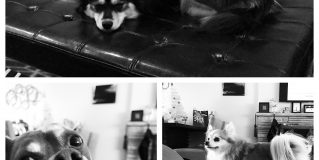 I was diagnosed with breast cancer on the day before my 31st birthday in 2010. My five year cancerversary came and went last winter. I was so sick I hardly knew what was going on… because I was desperate to try Tykerb and Xeloda to kill my brain metastases, so desperate that I did not tell my doctor that I was using the restroom more than 14 times a day and couldn't really leave the house (my brother and his family stayed with us and hardly saw me, at least we had a cute puppy to sort of entertain them eh?). I look at images of me from the last week of December 2015 and I LOOK sick. My early January appointment uncovered a potassium of 2.3 and normal is 3.3 to 5.0. Now… no one ever told me that having your potassium way off can cause your heart to just stop working. Oops (my mom freaks out when I respond like that, she was also upset when the hospital didn't freak out quite at the level she did, my medical team freaked out. The team caring for me when I was hospitalized seemed to feel like maybe it...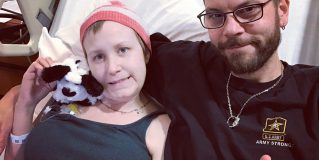 One of the things I never wanted to be tied to was an oxygen machine. Which I should slap myself as I was a young dumb teenager that thought smoking was cool once upon a time when I was a "hardcore rebel." Nothing says "hardcore" and "rebel" like I am going to suck down this disgusting cigarette and fill my lungs and body with poisonous chemicals. So it almost seemed somewhat less surprising that when the cancer came back, it chose my lungs initially (there is no correlation between the two that I can locate, it is just me wishing I hadn't made dumb decisions, but I can't change the past). The lung nodules and cancer in my lungs was fairly dormant until I started Xeloda, then the cancer decided to spread its hypothetical wings in my left lung. It is all over in there and the Pleural fluid is the bane of my existence. Mike and I have draining it down to a science. I have intrathecal chemo twice a week, draining my lung every two days (it was every three, but when it stepped up output a notch I went ahead and went back to the original suggested...